Hello Lovely, I hope you enjoy these simple and elegant botanical thank you tags that you can print and cut out yourself. Perfect to attach to your favours to say thank you to your guests. Click here to download.
 What you will need
Sheets of A4 paper (preferably 200-250gsm)
Hole Punch
Ribbon or string of your choice
Craft knife and steel ruler or a pair of scissors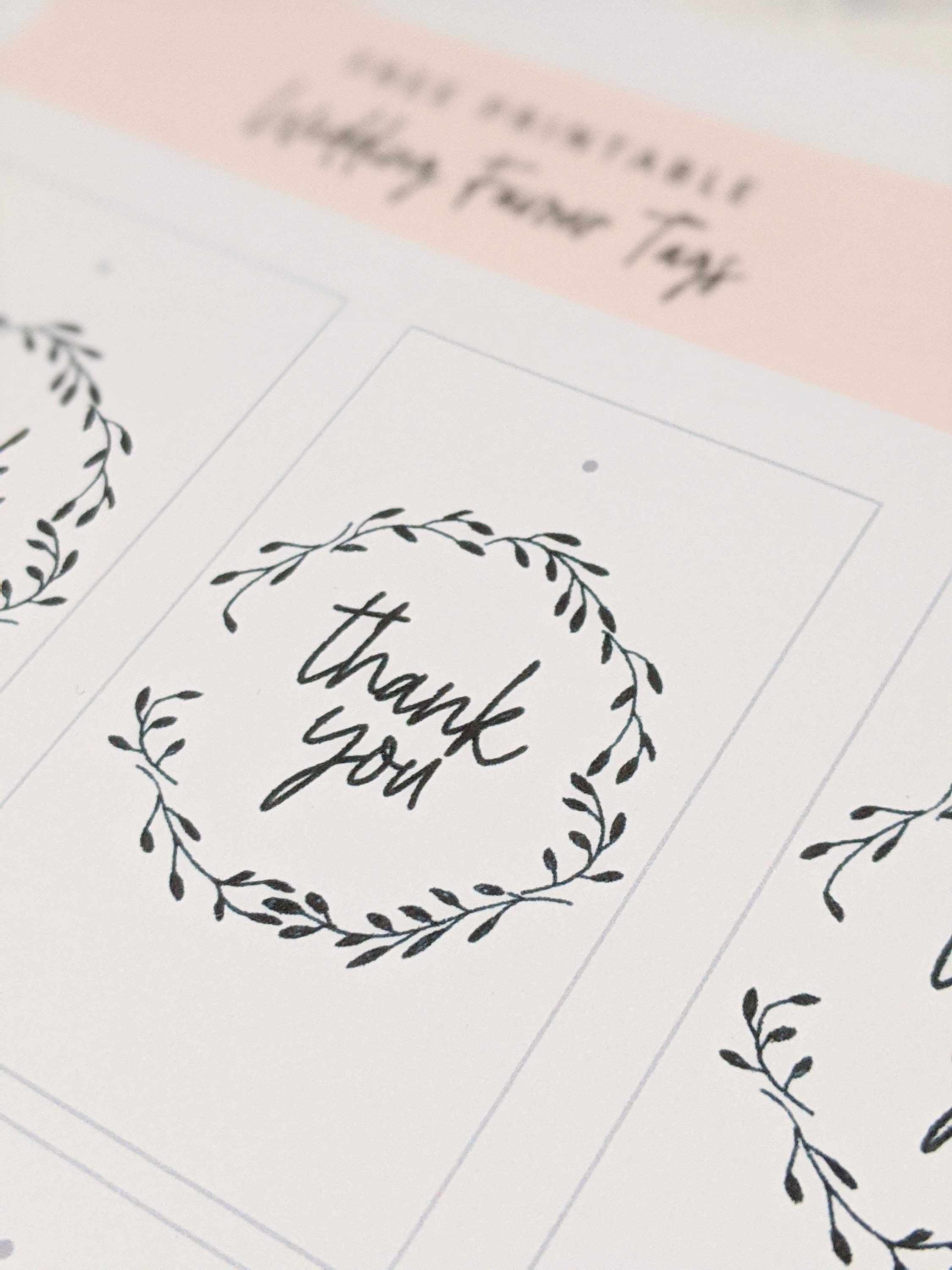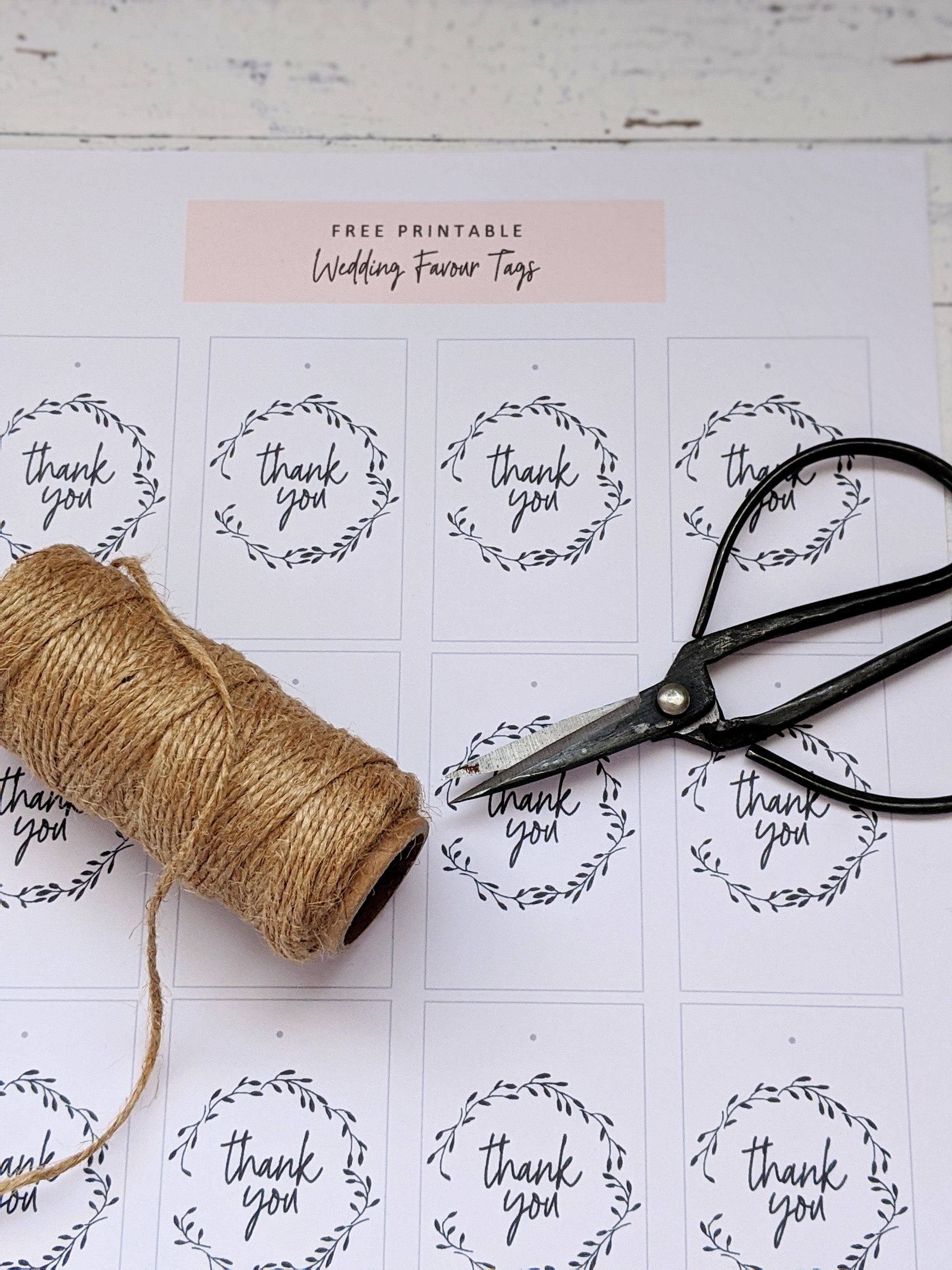 Instructions
Print how many tags you need (there are 12 on a sheet) onto A4 paper.
Cut out the tags just inside of the line, using a pair of scissors or a craft knife & steel ruler.
Once cut out, use a hole punch to make a hole where the circle is in the middle of the tag.
Thread a piece of ribbon or string through the hole & tie to your guest favours.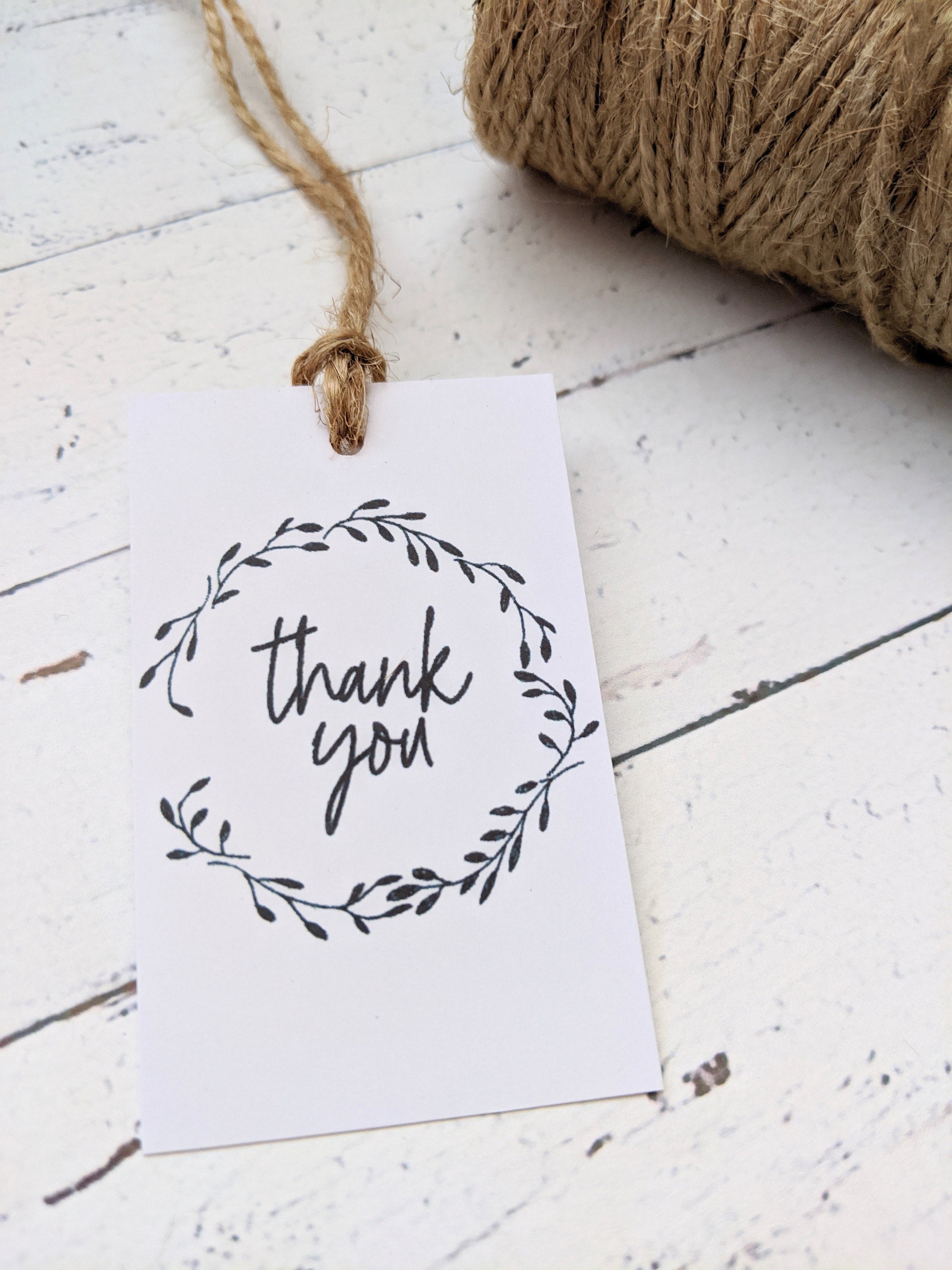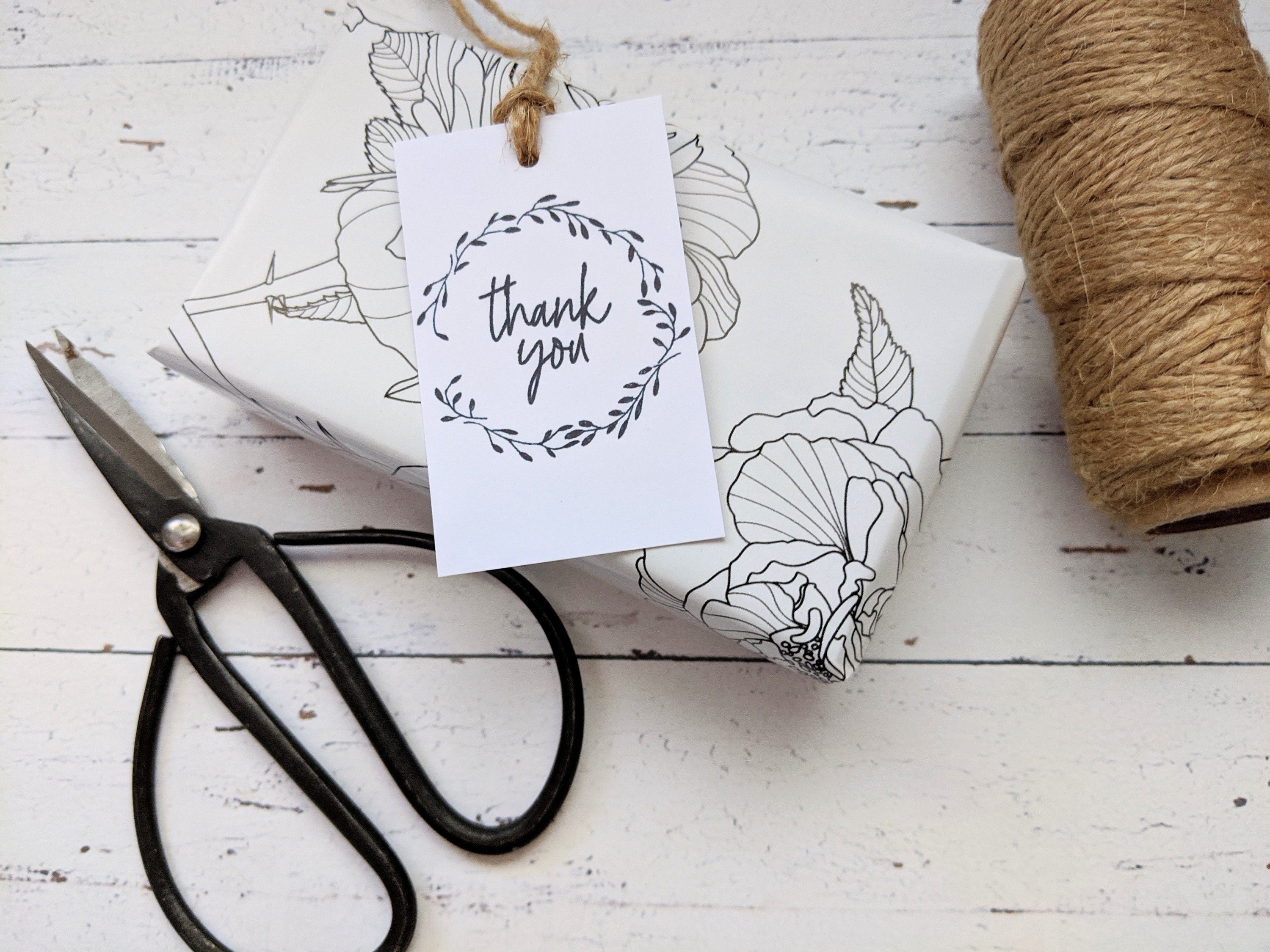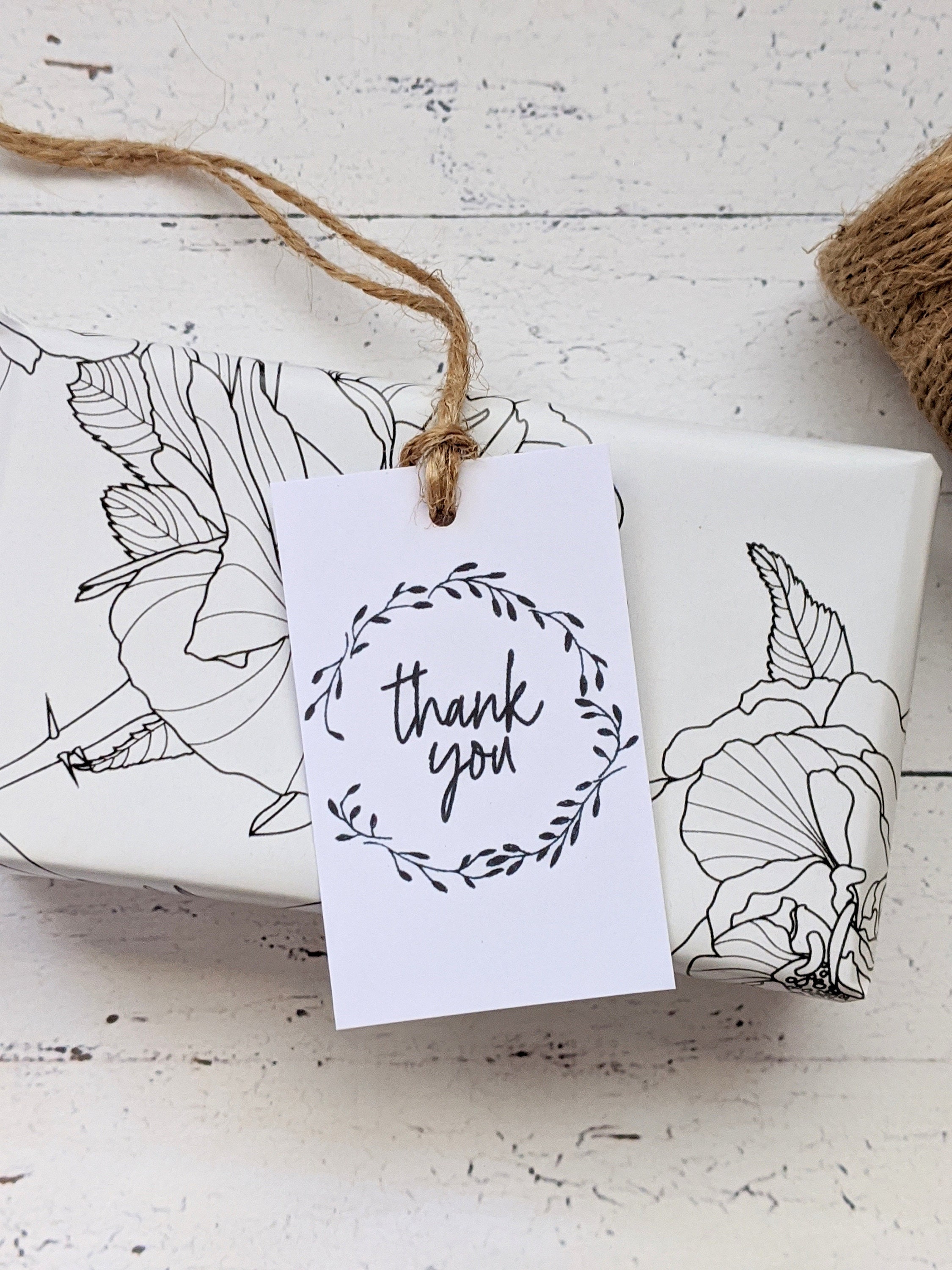 If you would like customised thank you favour tags I have a range in my shop. I am also happy to do a custom design for you.
Melissa 
x