Hello Lovely, 
This year is going so fast! With the holiday season fast approaching I thought I would share some tips with you for a stress free party.
I have my Husband's Birthday Party to plan for in December and also a Christmas Party so I've started planning and have designed a printable which I thought I would share with you.  You could use this printable for any party you might have coming up.
1. Start organising early. Thinking ahead can save you a lot of stress later on.
2. Create a theme - Milestones like birthdays and holidays can be even more festive when a theme is chosen to set the tone. 
3. Send out invitations - there's nothing quite like a mailed invitation to set the tone for a party. 
4. Make a checklist – download my free checklist here.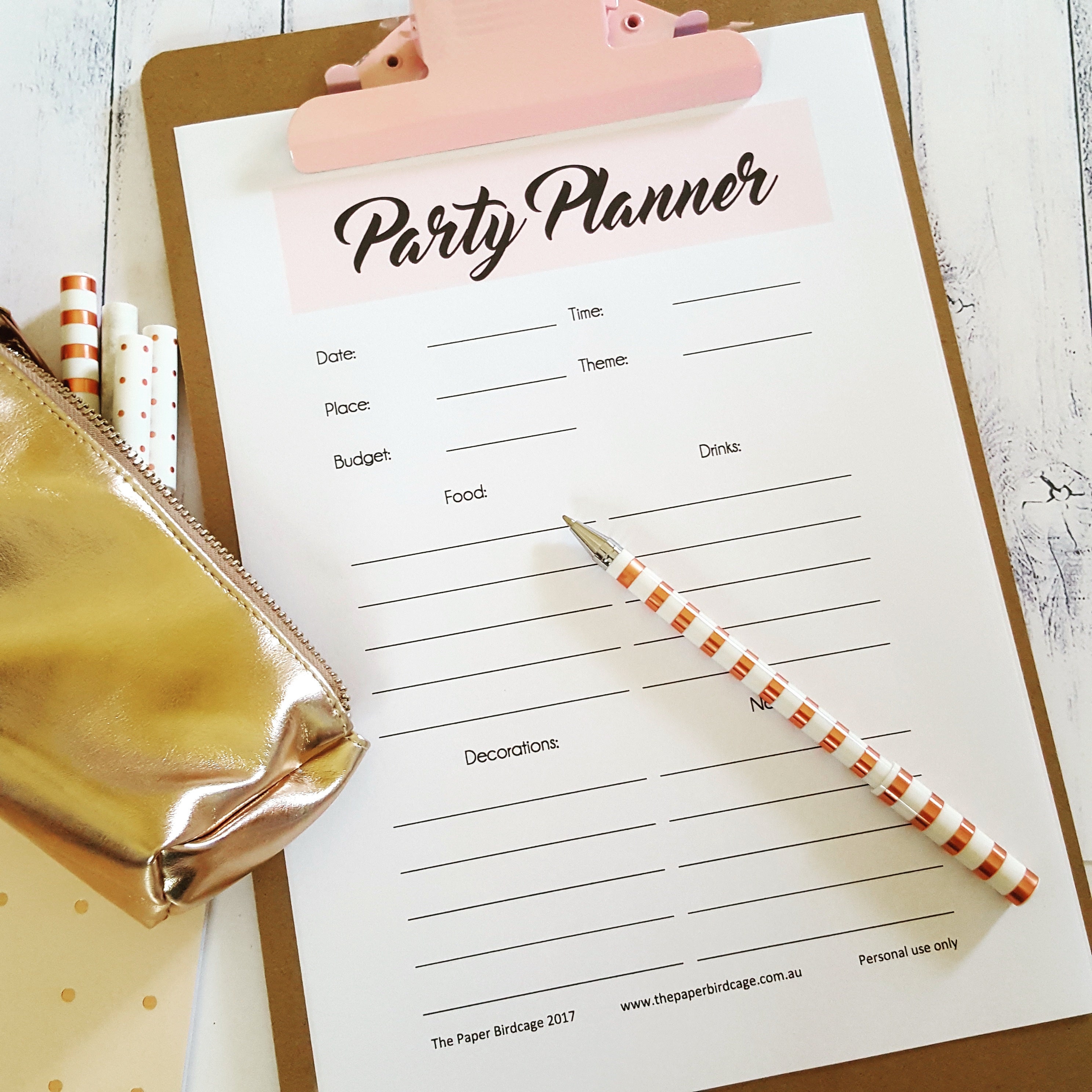 5. Ask for help from friends and family and most importantly have fun!
I hope you find this useful. I would love to hear from you.
Love Melissa xx